LIMITED-TIME CASE STUDY
The Death of Coaching:
Why ONLY 24% of Coaches are Earning a Full-Time Income...
The step-by-step game plan the world's top coaches are using to scale their businesses ...even when the whole world is struggling.
Why spending years trying to build a huge following on YouTube, Twitter, or Instagram is a complete waste of time...(and how to attract amazing, high-paying clients even if you have zero following whatsoever)...
Why one-on-one coaching is killing your freedom, your income, and your impact...and how to leverage group coaching to get better results for your clients (you'll be shocked at how effective this is!)
A proven game plan for enrolling high-paying clients that's working in almost every industry imaginable... from life coaching, to medicine, to marriage counseling...
The secret to creating a high-value, transformational service/program you can charge a premium price for... (even if you've never charged more than $1,000 before)...
And how to do ALL of this while staying true to your clients, heart-centered, and serving the world with 100% authenticity and grace!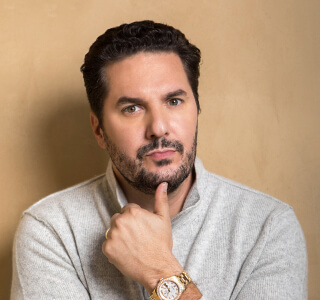 Russ Ruffino
Russ Ruffino is the founder & CEO of Clients on Demand. He's helped coaches & thought-leaders all over the world grow their businesses to 6 and 7-figures per month, while serving the world with total authenticity.
Reserve Your 24 Hour Pass!
Act Fast - You Don't Want To Miss This!
{{ hours | two_digits }}
Hours
{{ minutes | two_digits }}
Minutes
{{ seconds | two_digits }}
Seconds